Prevent workplace injuries
Are your staff uncomfortable or wondering how to adjust their workstation for better health? Have you just moved, renovated, or established a hybrid workplace? Keep your employees healthy and show them you care with a group office ergonomic tune-up, either on-site or virtual.
 
Designed to prevent small concerns from becoming costly ones, these sessions combine group injury prevention training with quick individual workstation screenings to improve fit, reinforce healthy habits, and deliver tips to resolve workstation risks.
Who it's for
Aimed at those who feel minor discomfort, fatigue or just need an ergonomics refresher. 
How it works

Engage in a 45-minute group training to help avoid the top 5 posture mistakes and determine better ways to move and work.

All participants receive a valuable, individual coaching session (15-minutes) to adjust equipment for ultimate workstation fit, and comfort and happiness.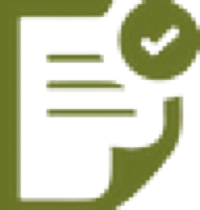 Get an easy-to-follow illustrated, self-help guide on workstation setup that includes injury prevention exercises to keep working comfortably.

Receive a customized list of affordable, high-impact ergonomic items to enhance well-being and further improvements to workstations.
Create a more comfortable and effective workspace now by booking your group office ergonomic tune-up.
Contact us now for pricing and scheduling information.
Back to Ergonomics Training Overview.
"The single biggest boost to employee satisfaction for my group that we have ever had."
Brian Caroll, Performance Advisor Group Ergonomic Assessment
Get Started
See how we can protect your most valuable assets, your employees.