Meet our team of expert ergonomic specialists.
Every day we strive to: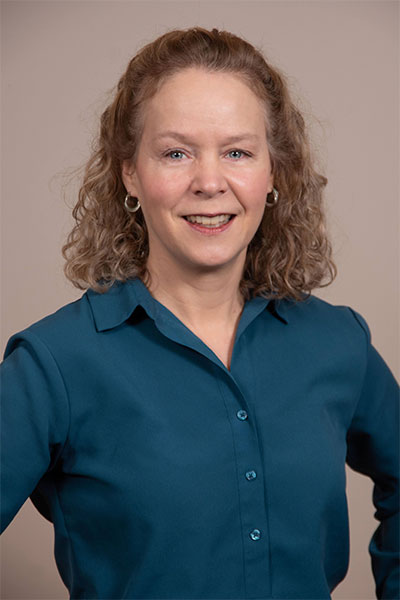 Pam Grills, MSc Ergonomics, Canadian Certified Professional Ergonomist
President, Principal Ergonomist
Regions served: Ottawa, Gatineau, Toronto, Kingston, Cornwall, Montreal and across Canada
Pam Grills believes healthy workers do amazing things. In 1998, she founded ErgoPrime, an ergonomics consulting firm that helps employees work comfortably, perform at high levels, and drive improved business results while lowering injury and absenteeism costs.
As a Canadian Certified Professional Ergonomist with a Master of Science degree in ergonomics, Pam's expertise is in finding the right ergonomics solutions to boost productivity, improve quality, and create a healthier workplace where employees love to work. She's a trusted advisor, working with her clients to make ergonomics part of daily business, to sustain better health outcomes and get great results. A few examples of Pam's successful work include:
Canada Post has saved million of dollars on disability claim costs
Pepsi Canada employees were empowered to safeguard their own health while lifting safety
The Canadian Supreme Court Justices were cognizant and appreciative of their increased comfort after Pam made their courtroom ergonomically correct
NSERC saved hundreds of thousands of dollars after Pam designed and helped implement a customized office ergonomics program, reducing compensable injury cases by 50% and boosting employee satisfaction
Pam is often called "The Ergo Lady". When she's not helping workers feel their best, Pam is outside enjoying nature on a bike or skis.
Contact Pam to find out how she can help you create a healthier and more productive workplace!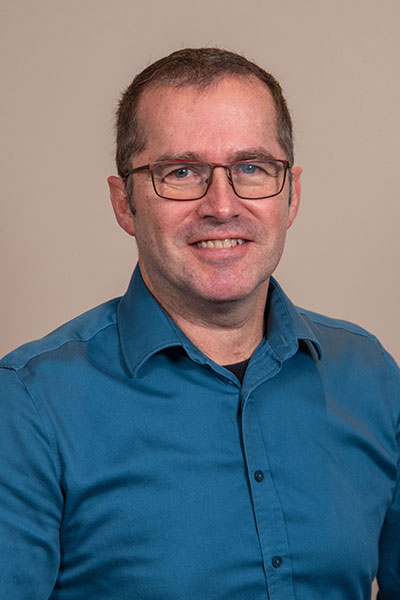 Luc Renaud, BSc, RKIN
Ergonomist
Regions served: Ottawa, Gatineau, Kingston, Montreal and across Canada
Driven by a passion for helping others, Luc Renaud completed a Bachelor's degree in physical education and became a registered kinesiologist. Luc worked at the Montfort hospital in Ottawa for 23 years, where he used his deep expertise in rehabilitation, ergonomics, and wellness to accelerate the recovery of injured workers and successfully return them to safe, productive work. The hospital saved hundreds of thousands of dollars on injury costs.
In 2019 Luc joined ErgoPrime's Ottawa-Gatineau team, where he provides ergonomic assessments, job coaching and ergonomic training in both French and English. Luc knows that no single approach is right one for every individual, so he has tailored ergonomic solutions to help hundreds of workers create comfortable workspaces, improve focus and be successful at their job.
When Luc is not helping office workers create a healthy, comfortable workspace, he's enjoying the outdoors, gardening and time with his family.
Luc invites you to subscribe to ErgoPrime's newsletter for ergonomic tips and health hacks that will keep you feeling your best!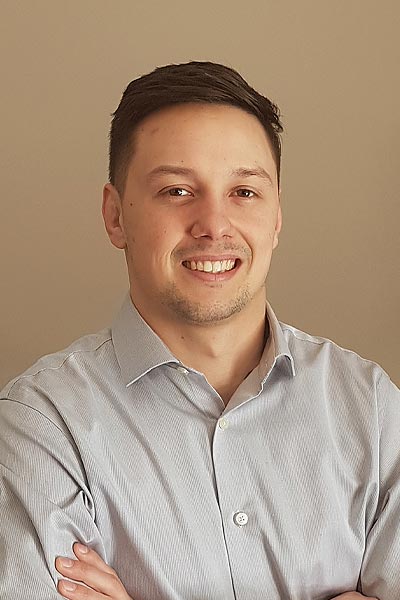 Chris Nikolaou, BA. KIN, AE
Ergonomist
Regions served: Ottawa, Gatineau, Kingston, and across Canada
Chris' passion for ergonomics was sparked while completing his kinesiology degree. Chris' desire to help people lead healthier, more fulfilling lives lead him to complete the advanced ergonomics studies program at Fanshawe and he's now working toward becoming a Canadian Certified Professional Ergonomist. His rehabilitation and in-depth ergonomics knowledge make him uniquely qualified to help you work pain-free by implementing the right ergonomic solutions for your individual situation. Based in Ottawa, Chris provides on-site and virtual ergonomics assessments and training. He works with employers to reduce the risk of injury and create a productive workplace, so they attract and retain happy, healthy employees who perform at a high level.
Chris enjoys martial arts and great times with friends when he's not helping others work in comfort so they can enjoy life to the fullest.
Check out the blog posts Chris has created to help you transform your office for all-day comfort and ergonomics tips to improve your health, well-being, and productivity.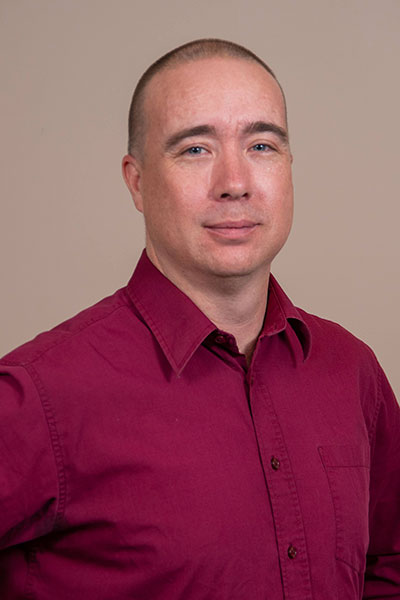 Sean Stinson, Dip. Office Administration - Executive
Office Administration and Customer Experience
Regions served: Ottawa, Gatineau and beyond
Your great ErgoPrime customer experience begins with our amazing office administrator, Sean Stinson. With friendly and efficient service, Sean will help you choose the appropriate ergonomic service to create a comfortable workspace for you or your team. He will promptly book your virtual or in-person ergonomic assessment with your ergonomics expert, and you'll soon be on your way to feeling better and working more effectively.
Have a question after your assessment? Sean will make sure you get the answer quickly. He will also help you with billing and payment options. Our clients rave about Sean, who uses his extensive finance and administration expertise to keep our office running smoothly and support our ergonomists in serving you better, so you achieve optimal health.
Sean enjoys life in Ottawa, walking his dogs, and conquering the next level in adventurous video games.
Drop Sean an email or call him for more information on how ErgoPrime can save you money on injuries or to book your ergonomic assessment.
Tell Us About Your Specific Needs
Contact us to see how we can help.