Ergonomics is good business and great for your people
Poor ergonomics can hinder organizational performance plus cost you a fortune in injury claims and lost productivity. Often employees do not tell you when discomfort starts and their workplace effectiveness plummets. Once symptoms become chronic it is too late and you have an injury claim on your hands. Employees may feel their employer doesn't care about their health, and problems with poor employee engagement and retention drive up costs and hurt business performance.
Musculoskeletal injuries are preventable but cost businesses billions of dollars annually. The average cost of a carpal tunnel syndrome injury is $40,000 and a back injury can skyrocket to well over $100,000.
Employees are the life blood of your business. Ergonomics can improve any work environment and yield better health outcomes, allowing you to attract and retain happy, healthy employees who can drive your business forward. Ergonomics can also improve process efficiency, shrink down-time and reduce errors while improving quality.
Simply put, ergonomics make great business sense.
How ErgoPrime can help
We work with you to create the action plan to immediately start improving your workplace. We customize our ergonomic assessments and training to your exact need and immediately bring better health to your employees working at home, on-site or hybrid – all without breaking the bank.
How you benefit
Drastically reduce injury claims and lost time days
Save money on work-relate injuries
Safeguard health and improve well-being
Boost productivity and quality
Escalate employee satisfaction, engagement and retention
Reduce absenteeism
Strengthen your workplace culture
Be a sought-after employer
Positively impact the bottom line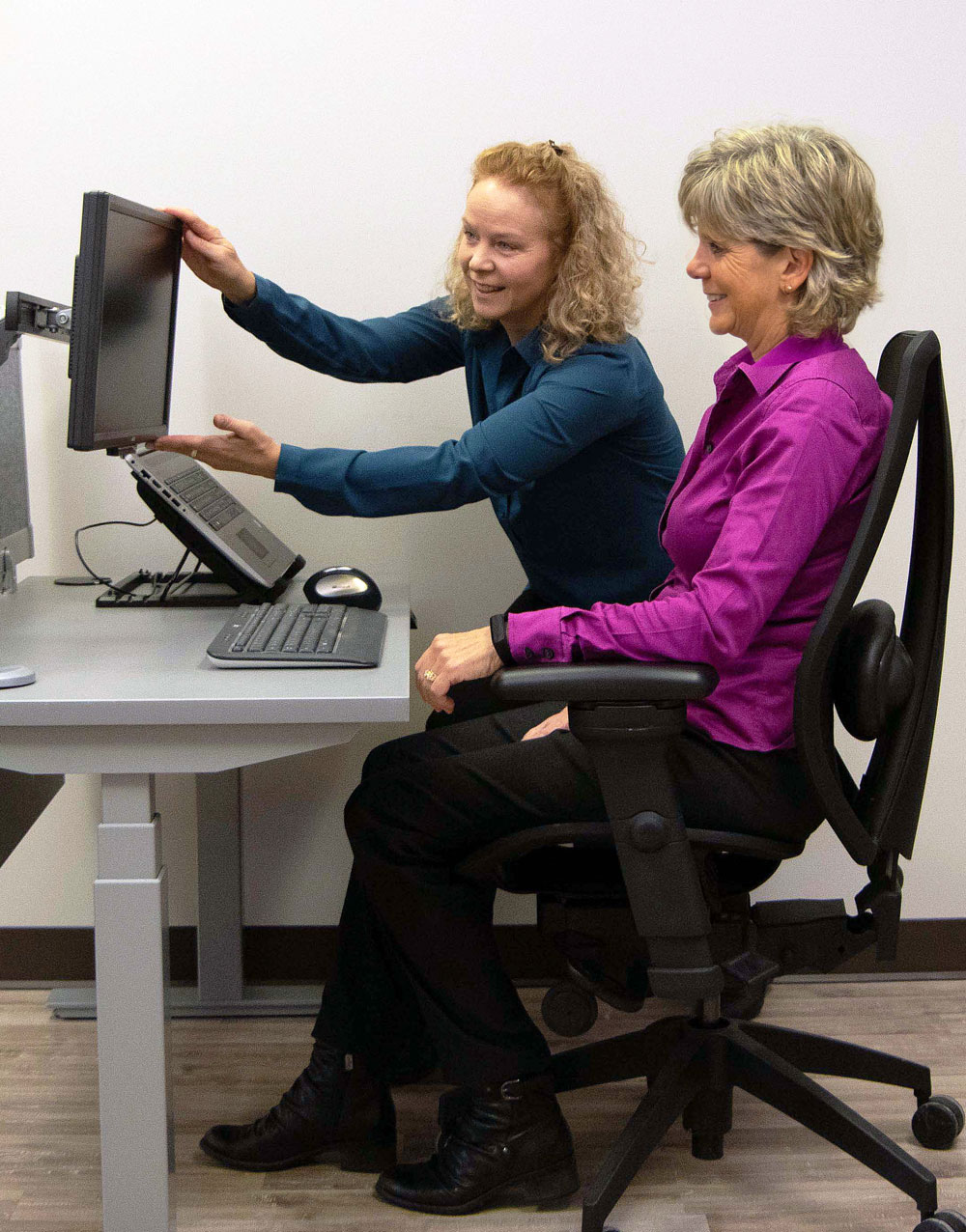 Ready to Improve Employee Health at Your Organization?
Start the conversation. Contact us today!