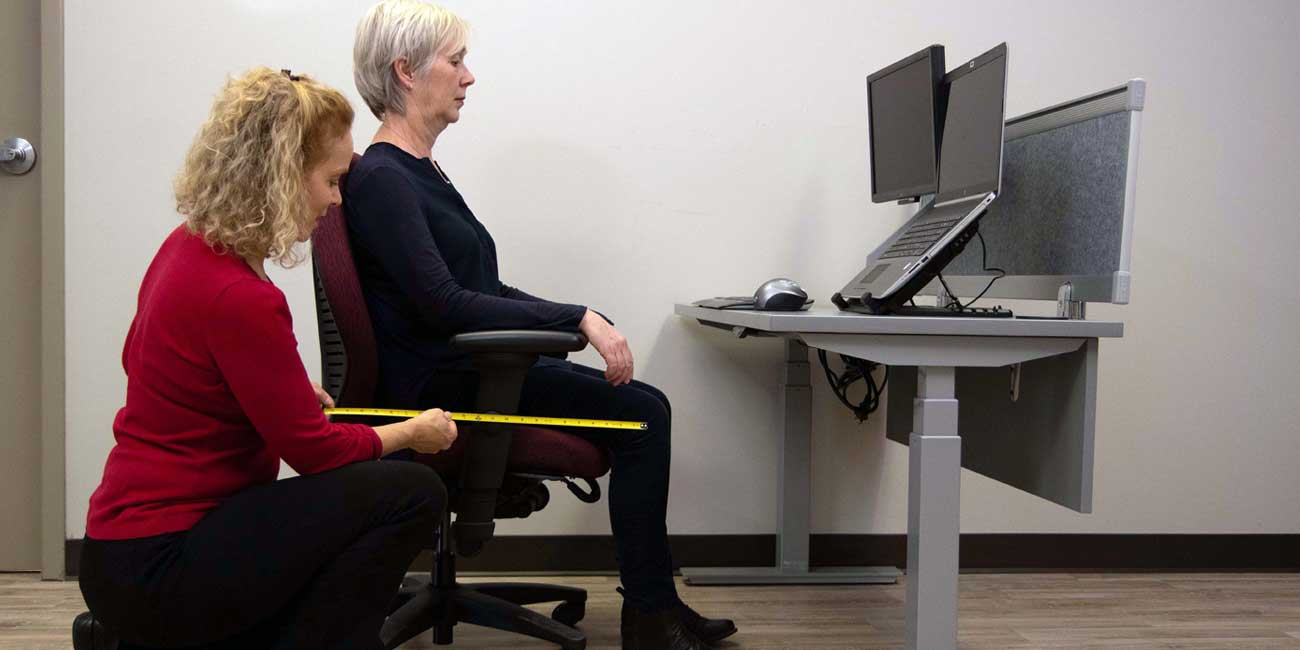 Virtual and in-person training, seminars and workshops for your employees
Available in English and French.
Empower your employees to be healthy and productive
Poor ergonomics is a leading cause of pain, lost productivity, and work-related injuries. Ergonomic hazards such as awkward postures, repetitive movements and force can cause significant injuries, costing on average $60,000 per claim. Unnecessary injuries are hurting your people and your bottom line but they are preventable, with training.
Many employees aren't aware of the risk factors that can lead to pain and injury. Training will empower your employees with the knowledge they need to transform how they work, stay healthy and perform at their best.
Book customized training with ergonomics experts
In-person and virtual training is delivered by our professional, experienced ergonomists. The interactive and engaging session will improve the way everyone works right away, for immediate and long-term benefits.
Let us explain how we can tailor training to your organization's specific needs and enable your staff to work more safely and effectively in your office or industrial workplace.
"Our team loved the "Ergo Coach - Basic Office Ergonomic Assessment" session! The introduction modules were very informative and provided great fundamentals on ergonomics. The hands-on modules were very fun and provided enough training for us to feel comfortable in delivering ergo-coaching to our employees. I am looking forward to using the skills learned in this session to provide ergo tips to our employees and improve the overall health & safety within our organization."
Simon Cyr, Senior Advisor, Labour Relations, Canadian Institutes of Health Research
Get Started
See how we can protect your most valuable assets, your employees.