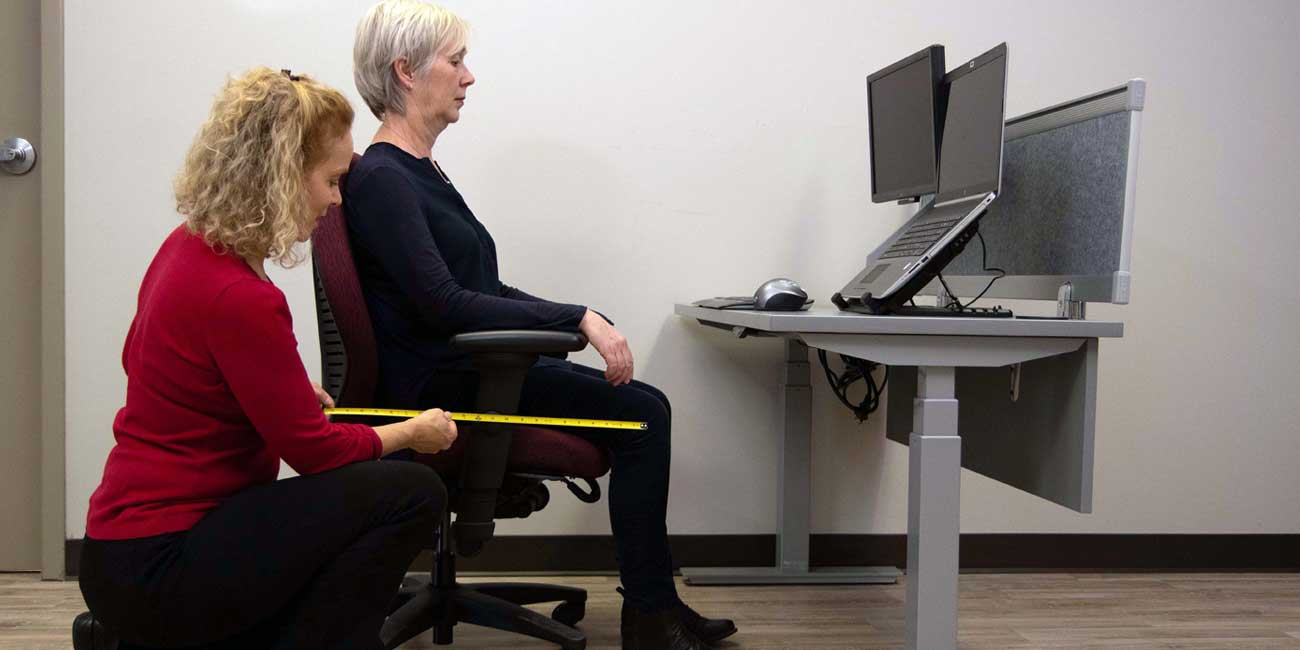 Benefits of having a trained ergonomics coach on your team
Do you want to get ahead of the injury curve and keep small aches from becoming painful injuries?
 
Train impactful in-house Ergo Coaches to make real workplace improvements and show employees you care about their health and well-being. Musculoskeletal fatigue does not have to become an expensive injury. When dealt with early, most muscle fatigue and discomfort can be relieved with simple workstation adjustments and quick fixes.  We will train your in-house people to be able to identify ergonomic hazards and help others to optimize the fit of their desk and chair for comfort.
This hands-on training is available in-person or virtually.
Who it's for
Organizations that require on-site ergonomic coaches for injury prevention and improved employee well-being.
Optimizing workstation setup will increase focus and enhance comfort and performance.
Improving workstation posture and use will promote healthy habits and boost well-being.
Training in-house ergonomics coaches is a cost-effective approach to creating a healthier and more productive workplace while reducing injury downtime.
How it works

Get a complete understanding of basic ergonomic principles so that coaches can help colleagues adjust their workstations for better comfort and greater productivity.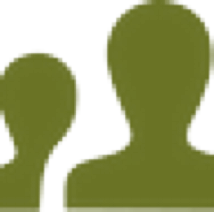 Learn to quickly recognize risk factors and signs of repetitive strain injury and be able to initiate an ergonomic intervention before it becomes an expensive injury.

Hone your newly learned ergonomic assessment skills with hands-on practice that will raise your confidence and enhance your competence.

Get injury prevention tools to keep small problems from ballooning into a big one.

Recognize when a professional ergonomic assessment is needed so employees receive the best care and recover faster.

Immediately incorporate new knowledge and tools into your organization's health, safety and wellness initiatives to improve workplace culture and get better health outcomes.
Benefits of having a trained ergonomics coach on your team
An in-house resource will help employees experiencing the first signs of fatigue, aches or discomfort, plus provide advice to ensure their workstation is set up ergonomically. Other benefits include:
Employee engagement increased
Boost employee satisfaction
Better health and well-being
Higher productivity
Attract and retain top performers
Enhanced diversity and inclusion
Lower injury costs
Who should be an ergonomics coach?
Health and safety representatives
Ergonomic and JHSC committee members
Facilities management personnel
Human resources professionals
Managers and/or supervisors
Anyone with an interest in helping others stay healthy and productive
Your ergonomics coaches will be able to resolve fundamental ergonomic problems before they become expensive injuries. 
All our training courses can be customized to your workplace. 
Contact us for more information on how to quickly and effectively build your in-house team of ergonomics coaches.
Back to Ergonomics Training Overview.
"The training gave us a step-by-step process on how to assess the ergonomic needs of employees within our department. The tools provided were outstanding. We are now very comfortable providing assessments and feel like we have the knowledge and tools to provide an excellent service to our clients. This one-day training is amazing and if your organization is looking to build in-house ergonomic specialists, I strongly suggest you use ErgoPrime services. You will not be disappointed."
Martin Rainville, Manager, Wellness and Occupational Health and Safety, Public Service Commission of Canada
Get Started
See how we can protect your most valuable assets, your employees.